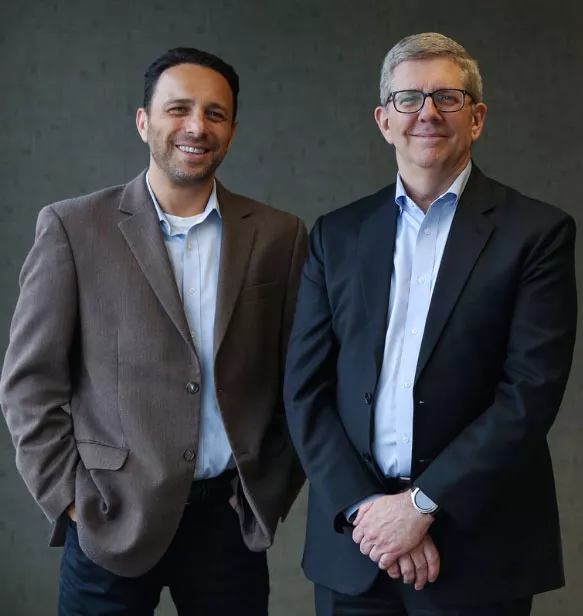 Legal representation
with a business owner's perspective.
We are a full-service business law and strategic advisory firm representing and serving entrepreneurs and executives of start-up and middle-market enterprises in business transactions, litigation and arbitration, and regulatory matters. At our heart, we're problem solvers focused on providing sophisticated legal and business strategies that help you and your business flourish. We understand that every legal issue or regulatory roadblock can impact the overall health of your business, and our proactive, holistic approach provides you the support and freedom to create and manage your venture with confidence.
Business Law and Strategic Advisory Services
We serve as the Chief Legal Counsel on domestic and global business matters. This includes advising on key issues that every business leader and entrepreneur encounters. Our main practice areas include:
Schedule a consultation
We know how important your business is to you. We'll represent you and your interests as our own. Please fill out our confidential inquiry form and we will contact you right away to discuss your needs and outline your goals.
Backed by our clients and our results
Featured Articles
Alex and the associates in his law firm are fabulous. Their knowledge regarding real estate transaction issues has helped us complete many acquisitions, leases, and dispositions. We consider them a very important part of our team.
Big picture thinking. Lou, you were quite the master.
First, I would like to start by saying thank you for your assistance in my matter. This is the first time I needed to do anything like this and working with your firm, in my opinion, was an outstanding experience. It wasn't a big matter for you guys, but it ...
Five-star firm. Gertsburg handled my business negotiations in a partnership with professionalism and accuracy while keeping my costs low as much as possible. If you want success call them today!
CEO Confidential
A podcast about the good, the bad and the ugly of launching and growing a business.
Each week, Alex Gertsburg gets into it with CEOs and founders about the experiences that transformed them as leaders and the business "do-overs" they wish they could have and why. Listen and learn about the many issues unique to the CEO experience-all the disasters and the delights-from the founders who lived it.
We know how to build something successful from the ground up.
And, we know how to protect it.
Unique, anti-litigation audits for your business, so you can focus on what really matters.
Most business lawsuits are totally preventable, yet half of all businesses are threatened with litigation each year*. That's why we developed CoverMySix®, a unique, anti-litigation audit for middle-market companies that examines and secures the only six areas that expose you to litigation and investigations: Customers, Employees, Owners/Shareholders, Vendors, Competitors and the Government.
NEWS AND ARTICLES FROM GERTSBURG LICATA