There's big news in Ohio for anyone interested in the hemp market, whether you're a grower, a producer, or anyone that uses hemp material. Find out what's happening with hemp legislation, why this is an exciting time to be involved, and what you need to know to be a part of it in this installment of Mind Your Cannabusiness. Plus, Nick shares important information for entrepreneurs about running a business in this industry and where to find support.
Read Nick's article on this topic on the GLF blog: Ohio Department of Agriculture Releases Draft Hemp Rules.
In this interview, we cover:
Ohio Hemp Law news and why this is the best time to get in the game
The versatility of hemp
Cultivators and Processors: What to know about and how to get a license
The hemp chain of commerce
Challenges for cultivators and processors: Agricultural, Financial
Protecting your Business: Contracts, Employment Law
Straight talk about funding and financing your business
Listen to the conversation on the audio player here or download this talk to listen off-line.
People and organizations mentioned in this podcast:
Previous installments of the Mind Your Cannabusiness series include:

Future episodes will be focused on what you should know if you are a dispensary, cultivator, or processor. Be sure you are following the Gertsburg Law Firm by subscribing to the blog on this page, or following us on social media (Facebook, LinkedIn, or Twitter) to be notified when new episodes are available.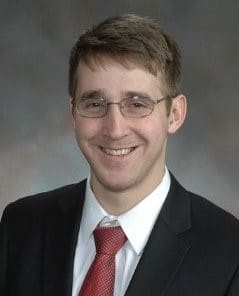 Nicholas Weiss uses his years of experience in civil litigation, and his in-house advisory experience, to assist both businesses and individuals in pursuing and defending their interests, and obtaining the best possible outcomes for his clients.  He is currently an Instructor of Medical Marijuana Law and Policy at Cleveland School of Cannabis, and can be reached at The Gertsburg Law Firm by calling 440-528-1233 or sending a message to [email protected].
The Gertsburg Law Firm produces these Legal Talks to give insight into legal issues for non-lawyers and to share our experience with the community. The contents of this interview are for informational purposes only and not for the purpose of providing legal advice. You should contact your attorney to obtain advice with respect to any particular issue or problem.
An audit of your policies can help you avoid the pain of lawsuits. The Gertsburg Law Firm now offers CoverMySix, a one-stop legal audit for your business, led by award-winning litigators and in-house counsel. CM6 minimizes your exposure to lawsuits, investigations, disgruntled employees and customers, and all the damage that comes with them. Learn more about how to protect your business from lawsuits at covermysix.com.